Jack Herer on nimetty suuren miehen mukaan. Hän oli väsytämön kannabiksen laillistamisen puolestapuhuja ja hamppuraamatuksi kutsutun "Keisarilla ei ole vaatteita" teoksen kirjoittaja. Jack oli äänessä kannabiksen puolesta aina miehen kuolemaan asti 2010. Jack Herer on lajikkeena yhtä vahva, voimakas sativavoittoinen hybridi mielialaa nostattavalla pilvellä ja tuoreen pippurisella aromilla.
Royal Jack Automatic kasvattaa alkuperäiseen Jack Hereriin verrattavia budeja. Koska kyseessä on kuitenkin autoflowering-lajike, eli sitä voidaan kasvattaa lähes missä vain. Idätettyäsi feminisoidut siemenet kasvit pyrähtävät nopeaan kasvuun ja ovat valmiina sadonkorjuuseen noin 10 viikon kohdalla.
Pääasiallinen vaikutus on mielialaa nostava ja luova pilvi, mutta kiitos Jack Hererin jalostuksessa käytettyjen lajikkeiden kuten Hazen, Northern Lightin ja Skunkin, tämä kasvi tarjoaa sinulle myös rentouttavan indicalle ominaisen jumittavan fiiliksen. Royal Jack Automaticin aromi muistuttaa pippurisuudessaan Hazea. Savu puolestaan on tuoretta ja pehmeää tarjoten mausteikkaan yrttisen maun, muistuttaen tältä osin alkuperäistä alkuperäistä variaatota Jack Hereristä.
Royal Jack Automatic pärjää mainiosti niin sisällä kuin ulkonakin antaen satoa keskimäärin 70-120 grammaa kasvia kohti. Se ei kasva turhan isoksi, normaalisti kasvit asettuvat pituudeltaan 40 ja 90 senttimetrin välille, minkä takia se sopiikin mainiosti pieniin kasvatustiloihin ja viljelyksiin, joissa diskreettiys on tärkeä tekijä. Royal Queen Seeds on ylpeä voidessaan tehdä kunniaa Jack Hererille, Hampun Kuninkaalle, tällä mainiolla autoflowering-lajikkeella.
THC:

16%

CBD:

Medium

Sato sisällä:

350 - 400 gr/m2

Sato ulkona:

70 - 120 gr/plant

Korkeus sisällä:

40 - 80 cm

Korkeus ulkona:

60 - 80 cm

Kukkimisaika:

6 - 7 viikkoa

Sadonkorjuun aika:

9-10 viikkoa istutuksen jälkeen

Geneettinen tausta:

Jack Herer x Ruderalis

Tyyppi :

Sa 40% In 30% Ru 30%

Vaikutus:

Motivoiva ja inspiroiva fiilis

Climate:

Mild



By A. S. on 21/Mar/2017 :

(

5

)

Title : Jack
Comment : Prese l'anno scorso mi sono trovato bene anche con il seme in omaggio perfetto

By J. D. on 20/Mar/2017 :

(

4

)

Title : great yield
Comment : Jack was realy nice, grows approx 1 meter high and is very bushy. Yield was approximately 50g per plant outdoors, and buds ar pretty and full. Altough in the end of flowering started to mold since I am living in pretty moist environment. So I do not recomend this strain if u are living up north. But in overall it's nice and smell is great as well.

By G. E. on 20/Feb/2017 :

(

5

)

Title : Sative Hight
Comment : aroma fresco per una pianta forte a dominanza Sativa

By N. K. on 15/Feb/2017 :

(

4

)

Title : Erste Autoplant
Comment : 1. alle Seeds gekeimt 2. alle gleichermaßen im wachstum -> dieses war recht flott 3. schöne heads! Geruch recht schwach wirkung im mittleren bereich aber definitiv ein schönes high

By B. K. on 13/Feb/2017 :

(

5

)

Title : Very pleaasurable smoke
Comment : This strain has very pleasurable taste and gives nice high.

By Q. M. on 10/Feb/2017 :

(

4

)

Title : Positive & negative facts
Comment : Hi to all. I have order and grow this plant.It was bushy and good yielded but was stink like nothing else ever. I grow her with Royal Jack Automatic together in grow box and boy is was like was 7 plants there not just they two. But they was good plants both. Shiping was good, and stealth.

By C. M. on 08/Feb/2017 :

(

5

)

Title : Un must
Comment : Livraison en 3/4 jours, graine plantée et récoltée 9 semaines plus tard. Buds conpacts, odeur correcte en indoor, goût et high profond. Un classic pour les connaisseurs.

By V. V. on 23/Jan/2017 :

(

5

)

Title : Royal Jack
Comment : Livré en 6 jours, germées en 2-3 jours, croissance parfaite pour le moment...RIen à redire a part, au top royal queen!

By I. A. on 23/Jan/2017 :

(

5

)

Title : Big bad
Comment : Cime piene e profumate il prodotto finale veramente eccellente.

By D. P. on 19/Jan/2017 :

(

5

)

Title : It can grow quite big!
Comment : grew a few years ago, outdoors, weather was perfect for two months, a lot of sun and warm wind, got around 80g dry. Effect very strong i would say agressive to me, Effect lasts about for 1,5 hours, plants height 160 cm, this autoflower can outperform many of photoperiod strains. very sticky.

By G. T. on 16/Jan/2017 :

(

4

)

Title : Pour cette anée
Comment : Mon choix pour une première fournée 2017

By J. M. on 11/Jan/2017 :

(

5

)

Title : Medical
Comment : Ich verwende es hauptsächlich für medizinische Zwecke und muss sagen dass der Geruch tatsächlich an die echte Jack Herer ran kommt. Aber meiner Meinung nach ist bei Autoflowering immer dieser gewisse "Auto-Geruch" dabei. Stört mich aber auch weiter gar nicht solange die Wirkung stimmt. Man kann es den ganzen Tag rauchen und es ist auch gut um zu schlafen. Mein persönlicher Favorit ist die Jack Herer was meine ADHS beschwerden angeht. Und die Autos sind eine gute lösung den Winter zu überbrücken, d.h. wenn man über einen Wintergarten verfügt. In meine Growbox kommen Autoflowering nicht dass wäre mir zu viel aufwand für nichts. Werde sie nächstes Jahr definitiv Outdoors anbauen und bin gespannt was dabei rum kommt. Liebe Grüsse Ps.: wieviel sterne gibt man da? Es ist nichts besonderes aber es ist auch nicht schlecht. Ich würde sagen mittelmaß.

By M. D. on 09/Jan/2017 :

(

5

)

Title : Jack
Comment : It came with peace

By L. K. on 30/Dec/2016 :

(

4

)

Title : suck my tongue
Comment : As a beginner, I made some mistakes while growing so I didn't have that big yield, but it tasted wonderful and I really enjoyed euphoric and energic high!

By G. C. on 28/Dec/2016 :

(

5

)

Title : very very gooood!!
Comment : I really like it. This comment is personal, my experience tells me that this herb is very close to the white widow. On certain days I prefer it, it tasted good and wakes me physically. Creatively it is best not on the couch, delicous in the company.




You can't post a review because you are not logged as a customer

Log in / sign up
We do not ship this product to the following countries:
United States, Argentina
ASIAKKAAT JOTKA OSTIVAT TÄMÄN TUOTTEET OSTIVAT MYÖS
Smoke Report: Royal...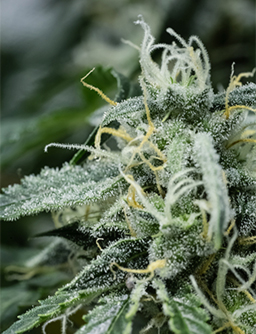 Due to her astonishing head highs and down-to-earth stones, Jack Herer is one of the most popular strains of all time. Can Royal Jack Automatic live up to that stellar reputation? Let's find out!
Disclaimer
All cannabis seeds sold at Royal Queen Seeds are solely for personal use. We do not supply seeds to large scale or commercial growers. We reserve the right to refuse sale if we suspect this term is being breached.